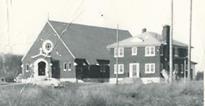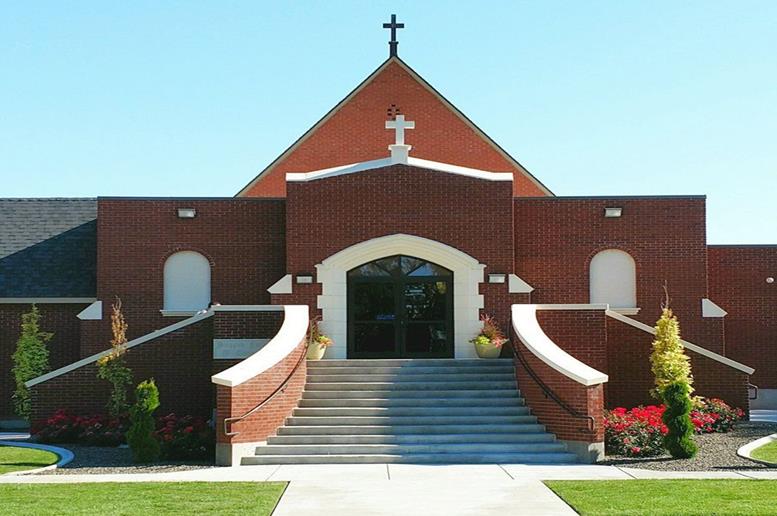 .
.
.
.
.
.
.
.
.
.
.
..
.
.
.
.
.
.
.
.
..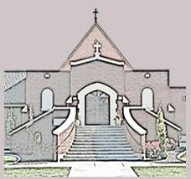 Early in 1910, plans were developed to build a church on the concrete foundation that had been poured in 1906; it was hoped that the structure would be ready for occupancy by the end of May 1910. However, it was not until the beginning of August that the construction contract for the church building was awarded. The building was to be ready for dedication in November. In Bishop O'Reilly's diary entry for September 21, 1910, he stated:
"Visited Ontario and inspected Church in course of building. Donated $800 from Diocesan Fund for this Church".
It was not until February 19, 1911, that Mass could be said in the new church building. The dedication services took place on July 4, 1911. Bishop O'Reilly performed the dedication services. The Mass of Dedication was sung by Father Peter Heul of Joseph, Father L.G. Godshaulx of Weiser in the Boise Diocese (Deacon), and Father T.J. Brady of Baker City (Subdeacon). Father Remy S. Keyzer, rector of the Cathedral in Boise, and Father M. Aalders, Pastor of LaGrande (former Pastor of Ontario), were Deacons of Honor to the Bishop. Father George C. Hennessy, Superintendent of the Chapel Car, was Master of Ceremonies. Father J. Reis of Nampa and Father Campo were in the choir. Father Keyzer preached the dedication sermon. Young Bernard Rader (age 11) was one of the altar servers. Also at that dedication Mass, Father Campo was officially appointed resident Pastor of Ontario.
Toward the middle of September 1911, the Catholic Extension Society presented a new altar to the Blessed Sacrament Church. An unknown person or persons from the eastern part of the United States had donated the altar. Midnight Mass was celebrated for the first time in the new church that Christmas of 1911.
When Bishop O'Reilly visited Ontario in September of 1910 to inspect the construction of the new church, he also visited the missions of Vale and Brogan. He was impressed with the necessity of giving more attention to the numbers of Catholics who needed the opportunity to attend Mass on a more regular basis. However, at that time, it was not possible for him to send another priest to these mission communities. However, when the opportunity arose, he sent Father A.J. Bishop as Chaplain to Holy Rosary Hospital in Ontario, and assigned him to be in charge of the missions in Malheur County. This took place on August 1, 1912.