Bishops Annual Appeal
.
.
..
This year the theme is Sharing our Faith and the campaign goal is $625,000. Our Parish Goal is $30,980. With your help, we can assure the continued support of many important programs that support
Welcome !


Blessed Sacrament Catholic Church is committed to loving God, loving others and making disciples of our Lord Jesus Christ. As Roman Catholics, we seek to honor our faith tradition by authentically and creatively presenting it in our community here in Ontario, Oregon. ..... read more ....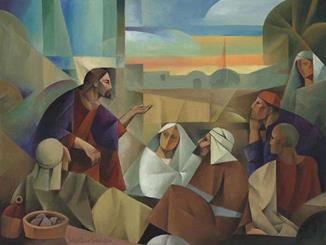 Calendar of Events
Fridays during Lent- Stations of the Cross in English at 5:30pm/ Spanish 7:00pm
Knights of Columbus Fish Fry every Friday during Lent doors open at 5:30pm.
.